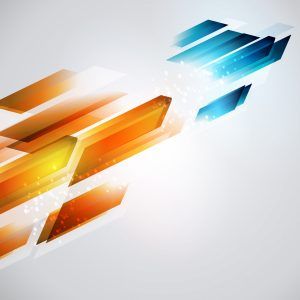 LED Therapy has been around much longer than many people realize. However, in recent years, it has grown in popularity and social acceptance as more and more research and practical applications have become available to the general public. Because of this, you may find yourself wondering whether or not light-emitting diode (LED) therapy like that provided by the FDA-approved In Light Wellness System is the right choice for you.
Know that you're not alone. Hundreds of thousands of Americans have started on their journey of healing and wellness using the In Light Wellness System and the services of companies like My Indigo Body. Here at My Indigo Body, we are containing a tradition of holistic and alternative therapies that focus on natural, soothing, and restorative wellness practices such as LED therapy.
Our founder has always been a huge proponent of sharing information, ideas, and receiving feedback in an effort to help provide the very best care for our clients, and it is in that spirit that we write today's blog. Continue reading to learn more about the In Light Wellness System used at My Indigo Body, and make sure to reach out to us with any questions that you have, or to schedule an appointment for your LED therapy services.
What Is The In Light Wellness System?
The In Light Wellness System is a light-emitting diode (LED) system that provides low-level light therapy (LLT), or alternatively, can be set to provide multiple wavelengths for polychromatic light therapy (PLT). Based on tried and tested infrared red light therapy and blue LED therapy, In Light Wellness Systems offer a gentle therapeutic experience that can be used in a diverse number of treatment settings.
The reason that we have chosen this system for use at My Indigo Body is because of its status as an FDA-approved medical device for use in increasing and improving circulation and mitigating pain perception. Additionally, the versatility of the In Light Wellness System allows for a broad spectrum of applications well beyond the capabilities of LED light beds used by skincare studios and other LLT therapy providers.
What Is LED Therapy?
LED therapy is a series of pulsing wavelengths that was developed out of a program created by NASA scientists to help plants grow in space. The stimulation of cellular growth on a photosynthetic level was quickly adapted to treat wounds and was adopted by the US Special Forces, specifically the Navy Seals, in the early 1990s. Since then, more research has been conducted and certain applications have been proven and approved by the FDA.
The most well-known LED therapies include the treatment of acne, the reduction of inflammation, the increase of circulation, the reduction of pain, and the regeneration of skin cells. However, these same treatments hold tremendous promise for other healing opportunities and anecdotal evidence strongly suggests applications for superficial treatment and minor injury ranging from bruises to bursitis to relief from back pain.
Our clients, as well as people from around the country, have claimed to have found relief and success in using the In Light Wellness System deployed by My Indigo Body for help with:
Neck and back pain
Arthritis pain
Bone spurs
Bruises
Bursitis
Tennis elbow
Inflammation
Sprains
Strains
Tendonitis
Tight muscles
The reduction of scar tissue
And more
How Is The In Light Wellness System Different?
One of the reasons that we here at My Indigo Body strongly favor the In Light Wellness System is for its broad spectrum of applications. Not only have our clients reported relief and success with the above-mentioned conditions, but we also find that In Light Wellness Systems allow us to tailor our LED therapy services to our clients' specific needs in a number of important ways.
Versatility
Unlike many types of LED light therapy devices, the In Light Wellness System is lightweight, flexible, and comfortably fits people of all sizes. This type of application versatility means that we can use this incredible FDA-approved technology on large surface areas, smaller targeted areas, and on straight or bent limbs.
Polychromatic Light Therapy
Polychromatic light therapy (PLT) is the simultaneous use of two or more wavelengths of colored light. Unlike single light (monochromatic) therapy, PLT works on multiple levels and can assist in the production of ATP — the energy needed for cellular growth and regeneration. PLT can also help to release nitric oxide, can promote circulation through photobiomodulation, or the manipulation of cells through light exposure. In short, this increased circulation is able to help promote whole-body wellness through the versatility of application allowed by the In Light Wellness System.
Infrared Light Therapy
The In Light Wellness System can also be applied using a monochromatic light therapy modality with either red light therapy (RLT) — also known as low light therapy (LLT) — or blue light therapy.
Red light therapy provides a superficial treatment for skin conditions, wound healing, and some other surface-level ailments. It is thought that RLT works by producing biochemical effects that may strengthen mitochondria, a crucial element of both animal and plant cells that provide energy, or ATP (adenosine triphosphate). The idea here is that with more ATP available, a cell can accomplish more, heal faster, and remain younger.
Blue Light Therapy
Unlike red light therapy, blue light therapy provided by the In Light Wellness System is able to penetrate deeper than the surface layer of the skin and can be used to treat conditions below the skin.
Blue light therapy is often used for help with acne, depression, and even minor scar removal.
Why Do People Choose My Indigo Body For Their In Light Wellness System Treatments?
When it comes to getting LED therapy services in Dallas, people choose My Indigo Body for a number of reasons, including the integrity and honesty built into our services by our founder and owner Candis Tucker.
Candis has been a holistic healer for over 20 years, and is experienced and proficient in massage therapy, Quantum Biofeedback, Reiki, and Vibrational Healing, among other holistic modalities. This work always placed Candis in direct connection with her patients on numerous levels, allowing her to experience the power of their troubles as well as the power of healing in their life.
With this in mind, we approach everything we do here at My Indigo Body with our clients as the primary focus of our services. Our clients trust us, feel cared for, and find a deep satisfaction with the help and healing we provide for them, and you can too.
Schedule An In Light Wellness Treatment Today
Contact us today to schedule your lLED therapy appointment with My Indigo Body.
*Disclaimer: Statements made herein have not been evaluated by the FDA. In Light Wellness Systems™ devices and services provided by My Indigo Body are not intended to diagnose, treat, cure, or prevent any disease.