With 23 years experience, Candis offers a one of a kind hand crafted deep therapeutic massage!! She is versatile in her intuitive way of mapping out the body during session with a variety of modalities. All massages are done on a Healthy Wave Mat (see more info below) easily melt into the table with comfort, hot towels and therapeutic organic oils like jojoba, sesame, coconut oil and shea butters. Deep Emersion Sound Frequency, Tibetan Singing Bowls, Energy Balancing and Frequency may be used during the session to help integrate healing.
All massages now include Negative Ion therapy, Far Infared and PEMF Therapy.
If you looking for DEEP dive emersion into relaxation and healing while receiving benefits of deep relaxing massage..THIS IS IT!
See benefits here:
HEALTHY WAVE MAT
Classic 5 Therapy
(Get one for your home too))
https://tinyurl.com/CandisTucker
PS. These Medical Healthy Wave mats are used in wellness clinics for $50-80 for 30 min session..
FULL BODY GROUNDING through Negative Ions, reducing inflammation and pain with deep penitrating Far infared and PEMP for correcting chaotic distorted cell expression
You get to experience a massage on one.
This is no ordinary massage experience!!
ADD-ONS: (Must let Candis know prior to session)
Hot Rocks 60 minutes $20 or 90 minutes $30
Bemer 8mins $15 or 20 min $30
InLight Light Therepy ( Red, Blue and Far Infared) 20 minutes $20 or 40 minutes $40
Genius Biofeedback Scan 60 minutes $60
Tibetan or Crystal Sound Bath 30 minutes $60
RIFE Frequency 60 minutes $25 or 90 minutes $40
Aroma Therapy, Hot Towels and Healthy Wave Mat therapies are already included in each massage session
Essential Oils are available upon request.
GET READY TO RELAX AND LET GO OF STRESS!
30 MINUTE SESSION — $60
45 MINUTE SESSION — $75
60 MINUTE SESSION — $90
90 MINUTE SESSION — $130
120 MINUTE SESSION — $180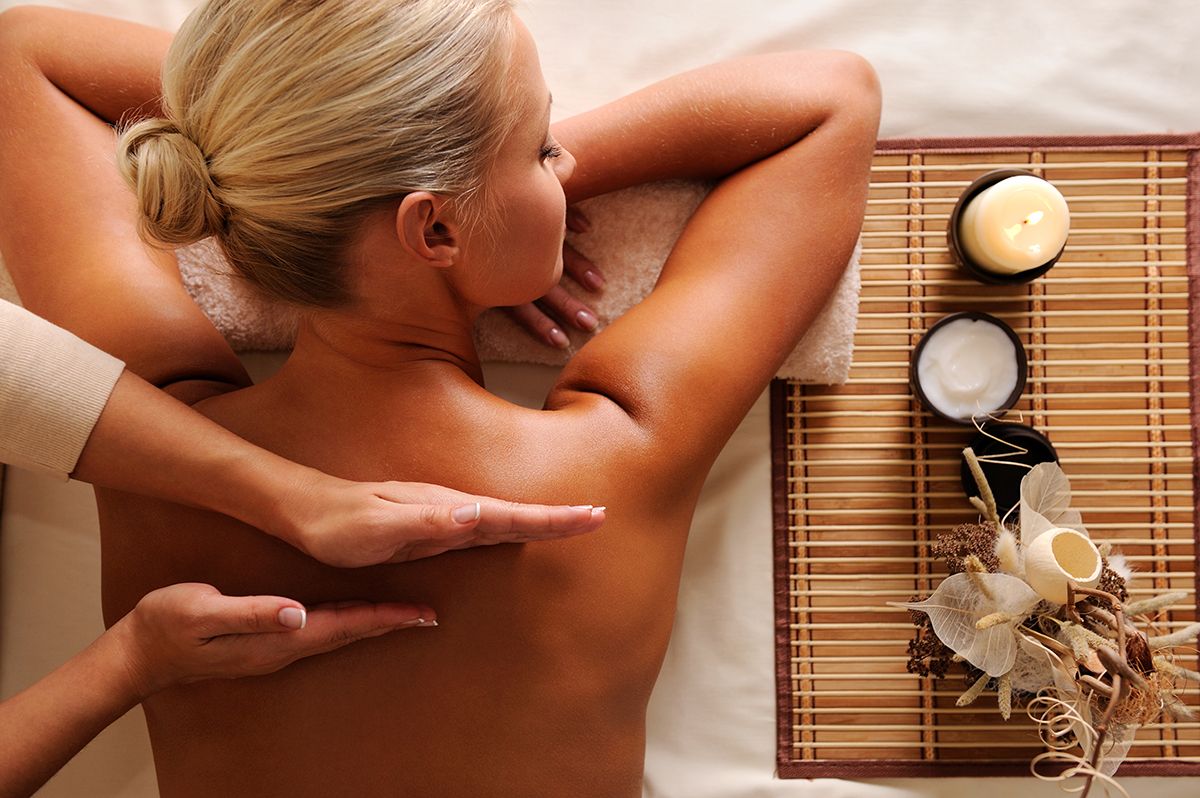 A growing body of research supports the health benefits of massage therapy for conditions such as stress, fibromyalgia, low-back pain and more. Find out how you can benefit from adding massage therapy to your health and wellness routine.
25 REASONS TO GET A MASSAGE
Relieve stress
Relieve postoperative pain
Reduce anxiety
Manage low-back pain
Help fibromyalgia pain
Reduce muscle tension
Enhance exercise performance
Relieve tension headaches
Sleep better
Ease symptoms of depression
Improve cardiovascular health
Reduce pain of osteoarthritis
Decrease stress in cancer patients
Improve balance in older adults
Decrease rheumatoid arthritis pain
Temper effects of dementia
Promote relaxation
Lower blood pressure
Decrease symptoms of Carpal Tunnel Syndrome
Help chronic neck pain
Lower joint replacement pain
Increase range of motion
Decrease migraine frequency
Improve quality of life in hospice care
Reduce chemotherapy-related nausea